Marketing is more successful when all the pieces work together.
Pier 8 Group's team of designers, writers, researchers and communications specialists can help you to integrate your online and offline strategies to maximize your marketing success.
Click on the gears to learn more about what we do.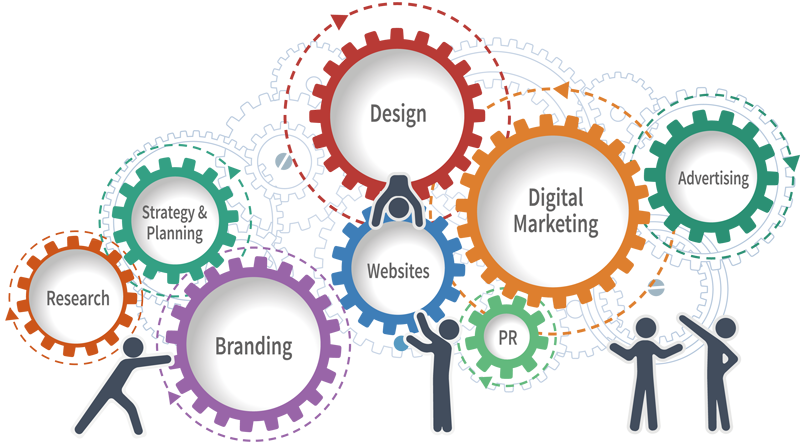 Check out a few samples of our work…
If you would like to meet up with Pier 8 Group, here are some of the activities we're involved in right now. If you've got a project or event that you'd like us to know about, drop us a line.