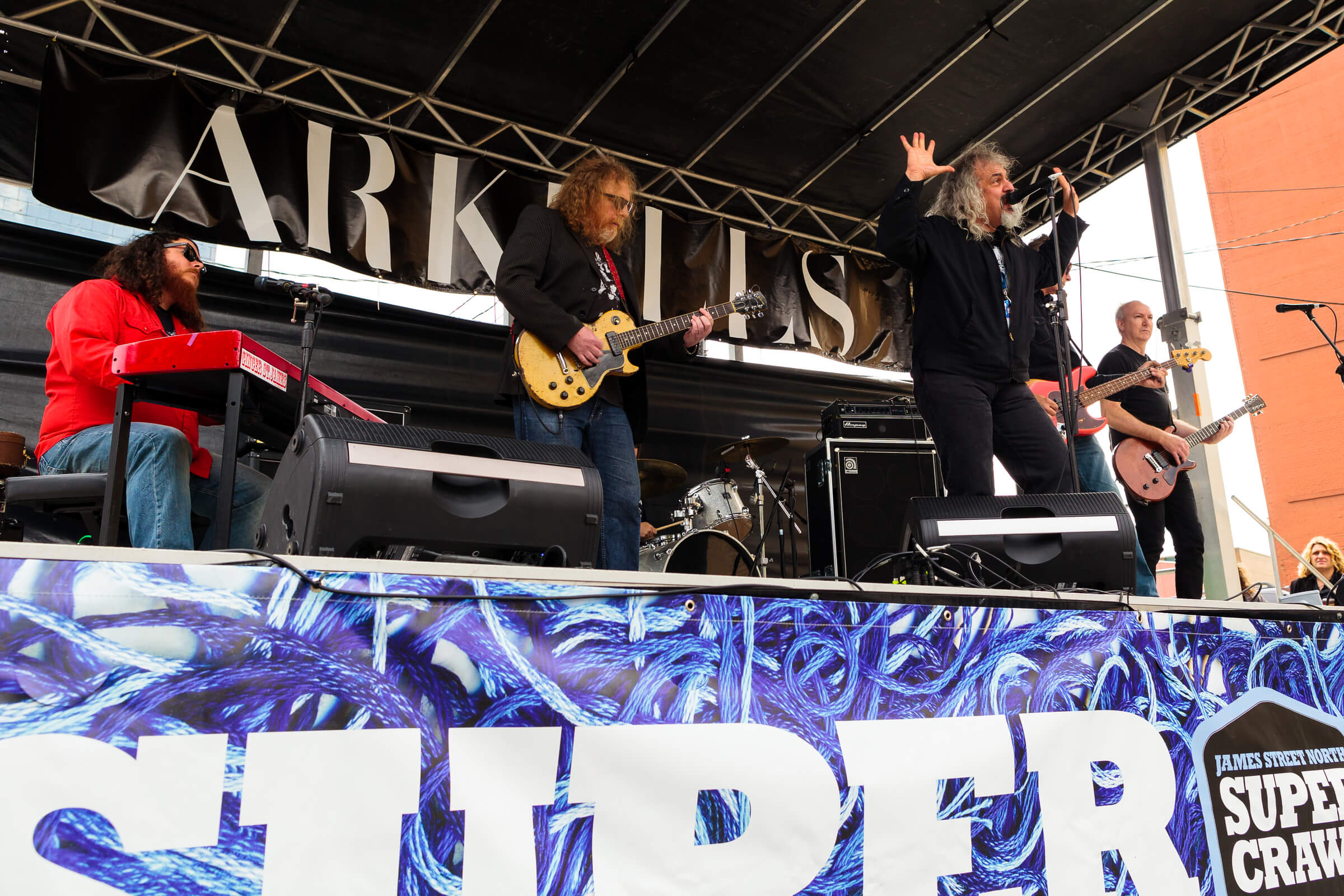 Hamilton – A City of Music?
Is Hamilton a City of Music? It's not hard to make the case. Sure, it's not Nashville or Austin, and it will never be Toronto. And yes, there are lots of missing pieces we would need to find before we could exercise serious bragging rights. But there are two very strong things to recommend it.
The first is the existence of the Hamilton Music Strategy Team, a dedicated group of music industry volunteers who have been working with the City of Hamilton Music Office over the past three years to develop the City's music strategy.
The other is the Hamilton music scene itself, which is robust, vibrant and much larger than most people realize.
What makes Hamilton a City of Music?
First, there's the city's musical heritage, which includes the likes of Robbie Robertson and the Band, Fred J Eaglesmith, The Forgotten Rebels, Teenage Head, Crash Vegas, Crowbar, King Biscuit Boy, Jackie Washington, and a list that's longer than your arm.
And then there's our musical present, our Harrison Kennedy, Tom Wilson, Diana Panton, Lori Yates, Steve Strongman, Boris Brott, Daniel Lanois, The Arkells, and a bandwagon more.
It's our incredible musical organizations, symphonies, choirs, choral groups – our Hamilton All Star Jazz Band – and 50 more groups like that.
It's Supercrawl, Festival of Friends, Harvest Festival, World Music Festival, Boris Brott Music Festival, and Waterdown ArtsFest.
Our fantastic recording studios – Grant Avenue and Catherine North – plus at least 15 others here in town.
It's our Hamilton Music Awards. And our dance and theatre groups – can you imagine dance and theatre without music?
And 100+ venues in the city where live music is regularly performed.
It's no accident that the Tragically Hip's Gord Downie declared Hamilton to be the best place in Canada for live music. Right or wrong, that's quite an endorsement and we're not going to naysay it.
In the months ahead, we'll be hearing a lot more about making Hamilton a music city. For sure, it won't happen overnight, but it won't happen at all if we don't make it happen.
So, we're jumping on the Hamilton music city bandwagon. How about you?