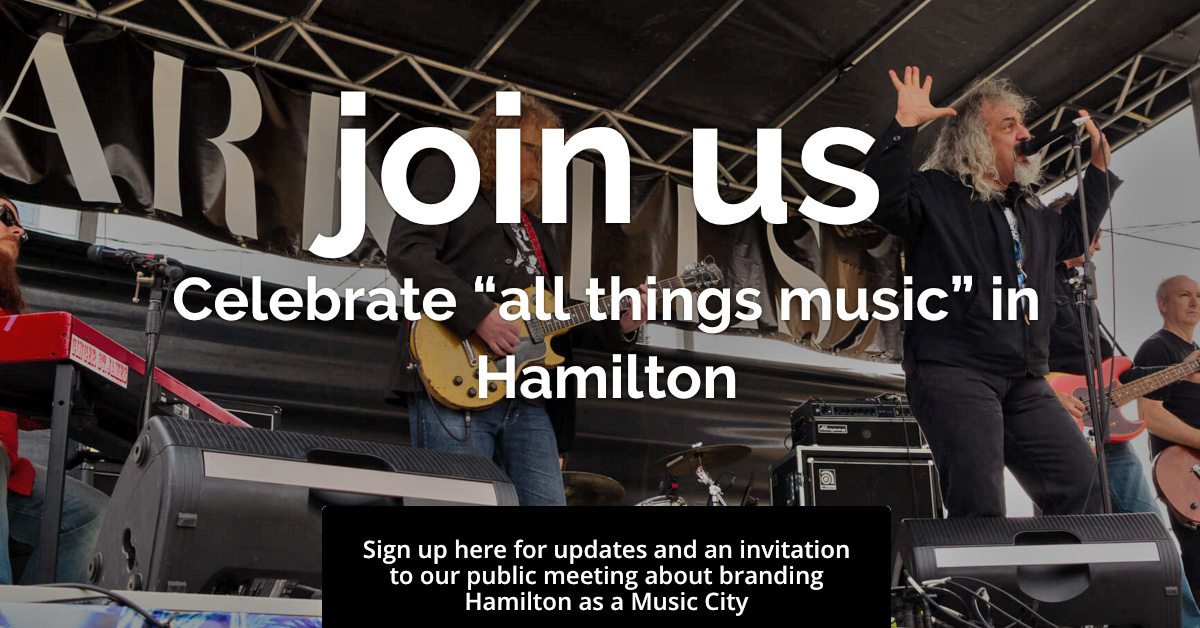 Hamilton Music City
posted by Bob Mills
How important is music to the City of Hamilton? Pretty important, we'd say. In addition to some of the finest musicians and songwriters you'll find anywhere on the planet, Hamilton is home to more than 50 orchestras, drumming groups and choirs and 100-plus venues for live music performance! Not to mention great recording studios, music stores, festivals and more.
When we're thinking about the Hamilton economy, it's easy to overlook the importance of the music industry. Hundreds of small businesses scattered across the community may not seem like much – but added up it's actually pretty significant. And that's one of the things that the Hamilton Music Strategy Implementation Team wants people to be aware of as it embarks on a project to brand Hamilton as a Music City.
As the company doing the branding, Pier 8 Group is asking Hamiltonians to share their ideas about how we can build and promote the local music scene. Coming up on August 25, we're organizing a public meeting to update the community on our progress and gather feedback on some of the ideas that are topping our list. If you are part of the music scene, or even just someone who's really interested in live music, please attend. You'll have an opportunity to comment on those ideas and to vote for the ones you like best.
The meeting is happening Thursday August 25, 7:00-9:00 pm at the Park St. Gasworks, 141 Park St. North in downtown Hamilton. To get updates about the meeting and to stay in touch with Hamilton's Music Strategy, sign up today at the Hamilton Music City website.
See you at the Gasworks on August 25.