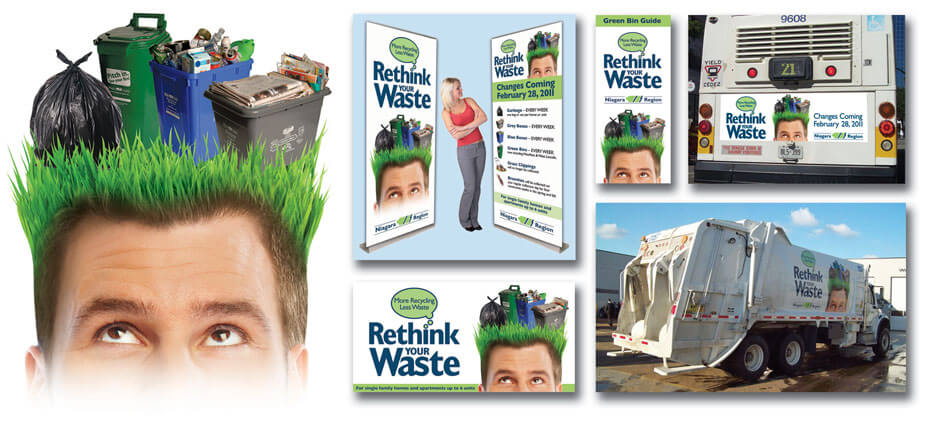 Niagara Region – Rethink Your Waste
In 2011, the Regional Municipality of Niagara introduced changes to its waste collection service to encourage greater resident participation in its recycling and waste diversion programs. These changes included limiting garbage to one bag per week for each household; increasing the frequency of blue box pickup; and extending recycling services to hundreds of multi-residential properties that previously had no service.
Pier 8 Group planned and implemented a communications campaign targeting 140,000 households with print materials, radio ads, bus advertising and newspapers ads. We also conducted a media relations campaign to promote and popularize the changes.
In the 12 months following the service rollout, residential waste diversion across the Region rose to 50.4% from 42.5% – reversing a multi-year decline the community had experienced in the years prior to the campaign. Despite initial concerns about resident resistance to a one-bag garbage limit, more than 99% of households complied with the limit within the first six months. Multi-residential properties also embraced the changes. Today, 80% of large multi-residential properties are using the Region's recycling services, as compared to 39% before.